Spoiler alert!
Watching charmed season 1-3 the last couple weeks I noticed a couple things.
In season 2, when the sisters have to take care of a baby, they bought the wrong sized diapers and their neighbour put a tea towel as a cloth diaper on the baby!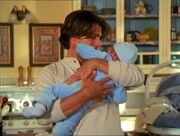 In season 3, when the sisters go back to the 1600's, Phoebe's true love's first name starts with a "C" according to the apple peel at a festival. We (and she) all think, of course, of Cole, who she ends up married to for a while in later seasons and is her current love interest.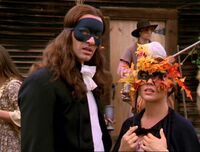 However, in season 8 (the last one), Phoebe finds out by mistake that a guy named Coop (who I think is a cupid) is her husband in the future. There's the "C" that really matters!